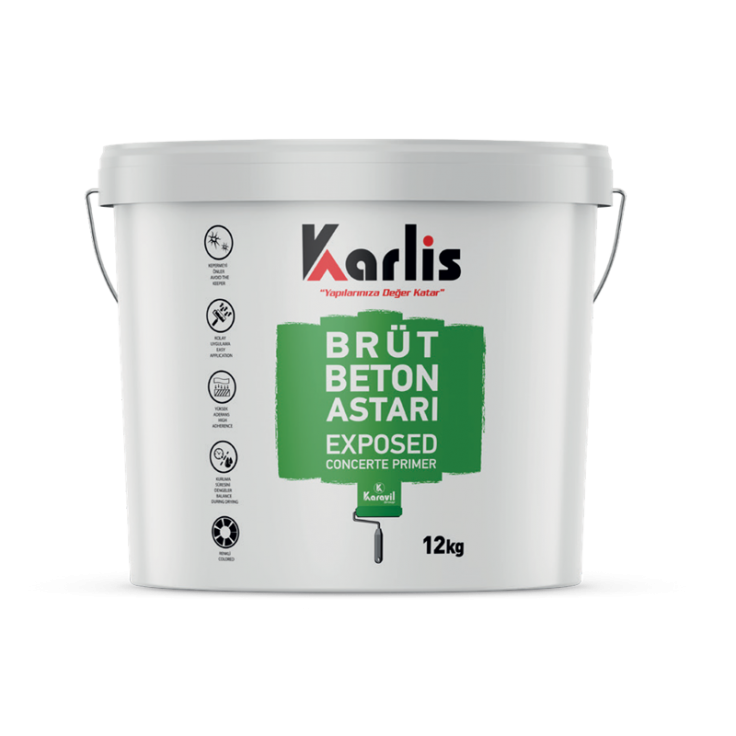 DESCRIPTION
• An acrylic emulsion-based undercoat used for gross concrete surface, ceilings and walls, workability augmenter for cement-based and plaster liquid grouts and service life.
PROPERTIES
• It augments the adhesion of cement and specically plaster-based liquid grouts to concrete surfaces in indoors and outdoors, vertical surfaces and ceilings, these plasters are easy-applied undercoat, preventing rapid water loss and augmenting the service life and workability.
APPLICATION AREA
• Applied before application of plaster and cement rendering on concrete wall, plain surface and ceiling.
APPLICATION PREPARING THE SURFACE
• All kinds of oil, grease, rust and paraffin remnants weakening the resistance before application must be cleaned and the surface must be cleaned out of loose particles.
UNDERCOATING
• Use water in amount between %20-40 to dilute depending on required viscosity, mix 3-5 minutes to have homogenous mixture without lumps and apply by outdoor roller to previously prepared surface in one-coat.
UNDERCOATED AREA
• 4-7 m area can be undercoated by 1 kg in one-coat depending on the surface.