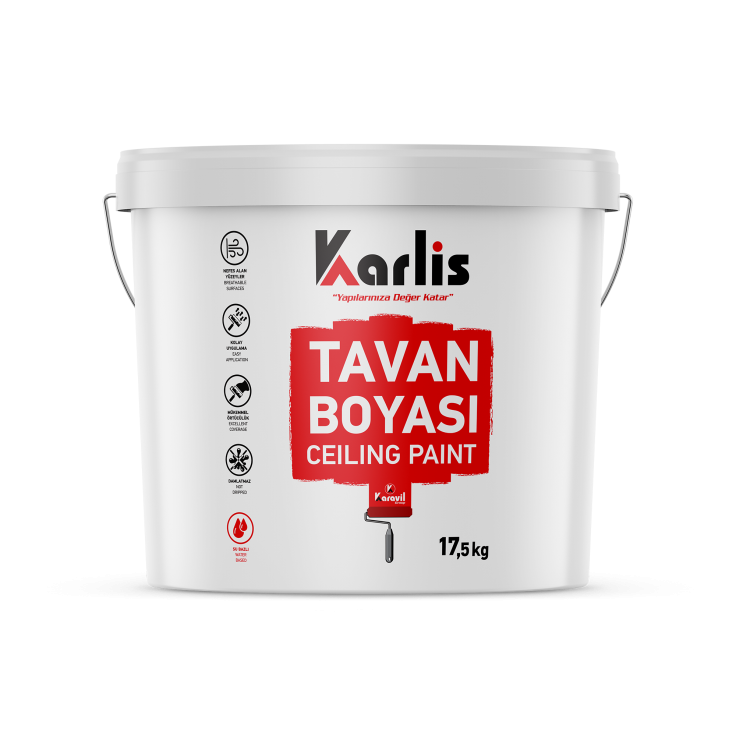 An acrylic, copolymer-based, latex, white ceiling paint lt provides excellent covarage.
APPLICATION
• Before using, ensure that all surfaces are clean, dry and dust-free. Apply lter where necessary and apply 2 coats of Ceiling paint to the plaster, allowing minimum 2 hours between coats.
SPREADING RATE
• 0.060-0.080 L/m2 per coat.